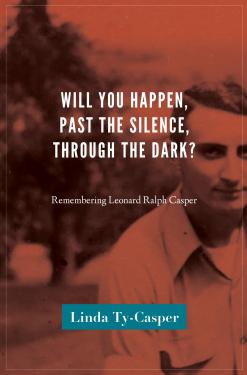 This memoir of letters shows a life lived with hopes, friendships, and yearning for the life to come.
This memoir that his wife, Linda Ty-Casper, has gathered from his writings . . . solidifies one of Leonard Casper's achievements as the foremost American critic of Philippine World Literature. 
—Paulino Lim Jr., author of Requiem for a Rebel Priest, Ka Gaby, and Tiger Orchids on Mount Mayon
His books on Philippine literature were indispensable references for our undergrad English majors in the 1980s. . . . I remember enjoying his literary and ideological debates with some of our own Filipino writers. 
—Thelma E. Arambulo, writer, literary studies scholar,former chair of UP English and Comparative Literature
Leonard Casper's Six Filipino Poets was one of the most recognizable books, lifelong, from my earliest memory of our family bookshelves . . . he honored Mom (Edith Tiempo) and other poets in the book, by identifying a place for Philippine poetry through their work. Such a good life! We salute him and give great thanks for Leonard Casper.
—Rowena Tiempo Torrevillas,poet, fiction writer, essayist
Published in 2023.