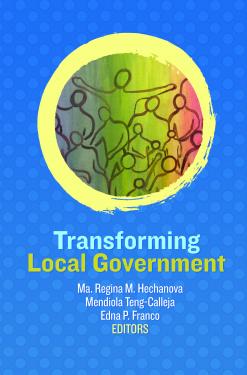 Since the passage of the Local Government Code (LGC) of 1991, the national government and the various local goverments have been working hand in hand in addressing the needs of local communities. Decentralization has resulted in the realignment of the national agenda with local development plans. We can now speak of islands of good governance emerging from the success stories of LGUs that have embraced the promise of decentralization and local autonomy. This book tells the story of how change management played a critical role in the transformation process.
- Marivel C. Sacendoncillo, CESO III
  Executive Director, Local Goverment Academy
Published in 2017.