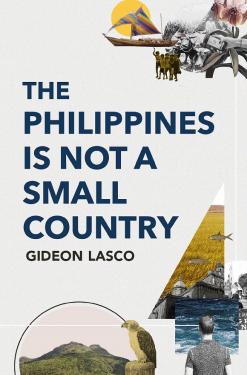 This book is an exploration of the Philippines as a beautiful land, a home to a diversity of peoples, a nation-in-the-making, and a country at the heart of the world. Drawing from anthropology, history, contemporary events, popular culture, and the author's field experiences and travels, the essays draw connections between nature and culture, self and society, the local and the global, as well as the past and the present in order to arrive at a deeper, fuller, critical, yet hopeful view of a country that is larger than many imagine it to be.
Published in 2020.
"Wide-ranging, well-considered, and, above all, thought-provoking and empathetic, the essays collected in The Philippines is Not a Small Country tackle major as well as quotidian issues, from the war on drugs to human-nature entanglements, from cyberculture to politics as "teleserye," from racism, colorism, and heightism to "Bawal ang umihi dito" signs, the art of habal-habal riding, and concepts of "Filipino time," tambay, tagay, pantawid-gutom, pasalubong, and utang na loob. A doctor and medical anthropologist by training, a writer and public intellectual by vocation, Gideon Lasco is attentive to the nuances and resilience of Filipino life-, place-, and meaning-making, even as this book amply fulfills the Rizalian injunction to reproduce the conditions of our country faithfully while keeping always the world in perspective."
—Caroline S. Hau
This is the print version of this title. To get the ebook, click here.