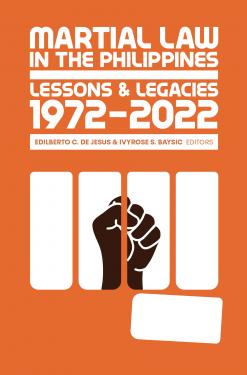 A Marcos golden era? Really? The writers in this book lived through martial law and tell it like it was—a fake and tarnished gold. Dictatorship and its aftereffects explode on the scene as twenty-two experts take us through the ups and downs of seven presidential administrations since that fateful 1972 declaration. Each specialist focuses on a particular topic. The resulting collection offers something for everyone. Under Society and Culture, readers can select from cultural politics, dictatorial fantasies, populism and authoritarianism, religion, urban poor organizing, indigenous people, Filipino-Chinese identity, and Filipino values in a global context. More interested in Political Economy and Governance? Explore party politics, electoral reform, media roles, the Constitution, population management, and crony economic governance. Still more? The Peace and Security chapters spotlight terror and violence, the move from Marcos Sr. to Marcos Jr., and the Left. Lessons and legacies, rigorously studied, give an informative fifty-year overview and end with a final chapter assessing the uncertain prospects facing us in 2022 and beyond. Almost everything you ever wanted to know about martial law and its long-term effects leaps out of these pages. Genuine gold right there in eighteen compelling chapters!
 
—Mary Racelis, PhD
Institute of Philippine Culture
Ateneo de Manila University
Published in 2023.