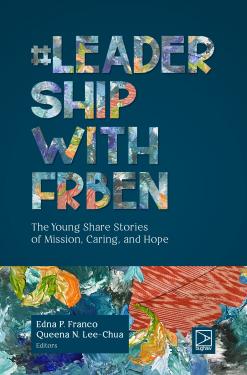 Starting in 2012, several young Ateneo graduates and I have engaged in sessions we called "#LeadershipWithFrBen" as they become a new generation of leaders for and with the poor. In this book, they bring us into the world of the majority poor in our country. Mark Lawrence Cruz in Kusina ng Kalinga and Amy Perez Dycoco in Ateneo Center for Educational Development translate hunger from a statistic to the smiles of children who get something to eat. Solvie Nubla-Lee in Path- ways, Trissa Manalastas-Menardo in Phinma Education, Sab Ongkiko in Culiat Elementary School, and Issa Cuevas Santos in Profriends provide a future of hope to young people through education. Reese Fernandez-Ruiz in Rags2Riches, Melissa Yeung-Yap in Got Heart and Mark Ruiz in Hapinoy show us the world of scavengers, farmers, sari-sari store nanays, and Aetas, and transform their lives into productive ones. Noi Quesada-Corneby of Gawad Kalinga Ateneo continues to form a new generation of leaders. Blending faith and social involvement, faith and justice, marks the life and journey of the young leaders in this book.
 
- Fr. Bienvenido F. Nebres, S.J.
Former President, Ateneo de Manila University
Published in 2023.