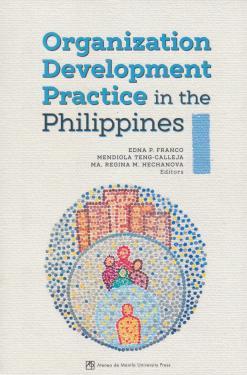 The long wait is over. Finally, an organization development (OD) book that is especially developed for Filipino OD pactitioners. As this book unpacks the rich concept of OD from a Filipino lens, it becomes a valuable and reliable reference for our OD practitioners. 
This gem of book is a collection of twelve chapters written by Filipino OD practitioners. Each chapter brims with relevant information and insights from a fresh perspectives and with a better appreaciation of OD: from its roots in the West and its growth, adaptation, and practice in the Philippines, via different OD interventions, competencies, education toward a solid future for Filipino OD practitioners. 
There are local examples, case studies and vignettes, as well as discussion questions to help readers and users understand better key points and concepts. Specially enlightening is the history of OD in the Philippines: how our context and culture have shaped it into what it is today.
Recommended to all OD practitioners, aspiring, established, new or seasoned.
- Milalin S. Javellana
  President
  Organization Development Practitioners Network (ODPN)
Imprint:
Ateneo de Manila University Press