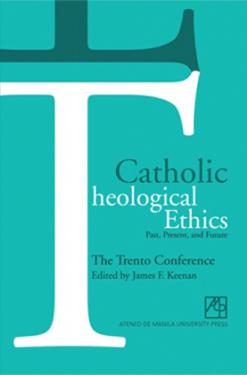 Some 600 theological ethicists from nearly 75 countries met in Trento, Italy, in July 2010 to discuss the challenges they face. The volume includes the most important current thinking from Austria, Belgium, Brazil, Germany, Ghana, India, Indonesia, Italy, Kenya, Mexico, Philippines, Scotland, Switzerland, Ukraine, United States, Zambia, and Zimbabwe.
The essays examine ethics and interreligious dialogue, the interaction between history and theological ethics, missing, and marginalized voices, moral reasoning, political ethics, health issues, identity and familial relations, pressing global challenges, and the future of theological ethics.
Originally published in 2011 by Orbis Books. Published by Ateneo de Manila University Press in 2013.