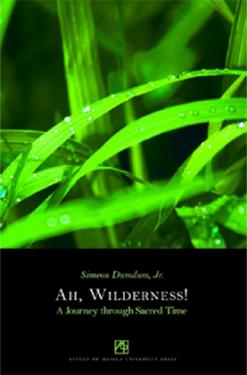 A beautiful piece of work: the musings of a man of faith who also has the gift of poetic expression. - Miguel A. Bernad, S.J.
Dumdum's essays fulfill the perfect fantasy of having a poet do the homily at the Holy Mass. For here, not only does the profane become sacred, but the mundane and the ordinary become blessed and timeless. Seasons of grace jostle with beggars and backdoors. Gospel accounts dance with radio programs for love. And ruminations on the Word turn into the wonderful celebration of the world. In Dumdum we are reminded of the often forgotten sacrament that is writing - and living. - Lawrence L. Ypil
Published in 2008. Winner, 2008 National Book Awards for General Nonfiction.