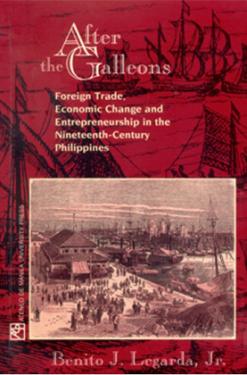 Tracks the progress of Philippine foreign trade in the nineteenth century from the end of the galleon trade to the Philippine Revolution. Describes the great increase in the value of domestic exports with their progressive concentration in abaca and sugar, and the concentration of imports on textiles. Identifies the major trading partners (Britain, the U.S., China) and notes the minor part played by Spain. Shows how, unlike elsewhere in Southeast Asia, the driving forces behind the increase in trade and output were not government pressure or the plantation system, but incentives deriving from entrepreneurship and capital imports working through a system of flexible prices and exchange rates.
Published in 1999. Second reprint 2002. Winner, 2000 Gintong Aklat Award, for Social Science.
Co-published with the University of Wisconsin-Madison Center for Southeast Asian Studies.