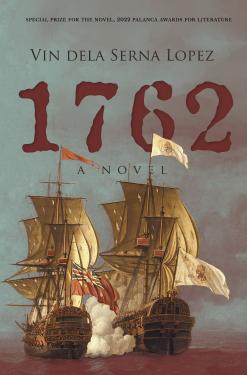 It is late September 1762, and unbeknownst to the sleepy city of Intramuros, a group of dockyard workers has been plotting to overthrow the Spanish government. But their plans are thrown into disarray when a squadron of ships, flying a strange flag never before seen in the colony, appears on the horizon. A cannon roars. The earth shudders.
The British are coming.
Woken up to their senses, the plotters face the trilemma of which enemy to confront: the Spanish, the British, or their inner demons.
In 1762, Vin dela Serna Lopez weaves an epic that mixes fact with imagination, showing us how tragedies, big or small, echo across centuries.
Published in 2023.