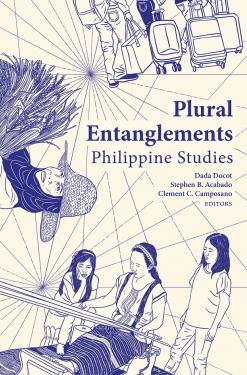 The field of Philippine Studies has been re-energized through its participation in global discussions on decolonization and through its attempts at rethinking the place of stakeholder engagement in scholarship. These conversations have been shaped mainly by early- and mid-career scholars who are striving to produce knowledge in more inclusive and innovative ways.
Plural Entanglements emphasizes the diverse foundations of scholarship and accentuates the need for scholars to look beyond Manila, figuratively and quite literally. This approach is a necessary corrective to the colonial era–influenced discourse of Philippine culture and history, which is currently dominant and actively propagated through various iterations of the school curricula and even through popular culture. This dominant discourse continues to marginalize and impoverish communities across the country—rural, urban, and Indigenous.
As a response, this collection includes contributions that foreground the margins, look into the historical and contemporary participation of the Philippines in the global economy, critically assess theoretical canons on Philippine culture and history, and address urgent themes such as natural and human-made disasters and social justice.
Published in 2023.