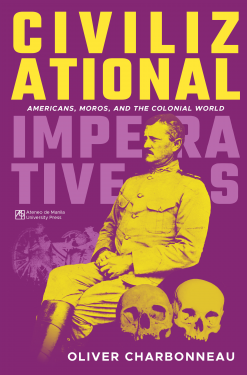 In Civilizational Imperatives, Oliver Charbonneau reveals the little-known history of the United States' colonization of the Philippines' Muslim South in the early twentieth century. Often referred to as Moroland, the Sulu Archipelago and the island of Mindanao were sites of intense US engagement and laboratories of colonial modernity during an age of global imperialism.
Exploring the complex relationship between colonizer and colonized from the late nineteenth century until the eve of the Second World War, Charbonneau argues that American power in the Islamic Philippines rested upon a transformative vision of colonial rule. Civilization, protection, and instruction became watchwords for US military officers and civilian administrators, who enacted fantasies of racial reform among the diverse societies of the region. Violence saturated their efforts to remake indigenous politics and culture, embedding itself into governance strategies used across four decades. Although it took place on the edges of the Philippine colonial state, this fraught civilizing mission did not occur in isolation. It shared structural and ideological connections to US settler conquest in North America and also borrowed liberally from European and Islamic empires. These circuits of cultural, political, and institutional exchange—accessed by colonial and anticolonial actors alike—gave empire in the Southern Philippines its hybrid character.
Civilizational Imperatives is a story of colonization and connection, reaching across nations and empires in its examination of a Southeast Asian space under US sovereignty. It presents an innovative new portrait of the American empire's global dimensions and the many ways they shaped the colonial encounter in the Southern Philippines.
Published in 2021
Imprint:
Ateneo de Manila University Press